Our Staff's Top Picks
Top Picks
Want to see the city like an insider? Check in with the staff of our bayside hotel in San Diego - some have been working their magic with guests for 40 years! They're San Diegans who love everything about their hometown, from favorite restaurants to music festivals to Padres baseball. You'll find their best San Diego travel tips and insights every month, right here.
Tour a Unique Piece of History
It's very rare to find a museum that is also its own exhibit, but visitors and residents of San Diego are in luck: the USS Midway Museum lives here. The USS Midway is a ship merely by name because once inside, it feels like a floating city. With guided tours, dozens of exhibits, events, and free-roaming capabilities, there's no better time than now to experience a living piece of history.
The USS Midway was first commissioned one week after the end of World War II and was named after the iconic battle in the Pacific. It spent its life touring the world during the Cold War and was a primary naval base during the Vietnam War. Museum guests can access over 30 restored aircrafts and peruse 10 acres of displays and various exhibits. If you've ever wondered just how cramped battle helicopters can get and what the inside of antique jets looks and feels like, then you're in the right place. Grab your tickets today and make sure to add this local gem to your San Diego to-do list!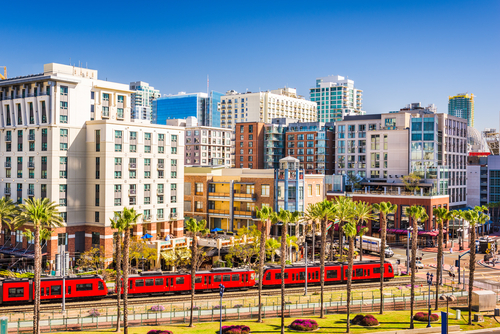 Experience San Diego in Style with a Hop On Hop Off Trolley
San Diego is a bustling city with a diverse history and even more diverse residents. Exploring a big city by yourself is always fun, but it can become challenging to learn about what you're seeing. As a visitor, you naturally want to experience all that you can, see all there is, and educate yourself along the way. One of the best ways to do this is with a hop-on, hop-off trolley tour.
The San Diego Tour allows you to tour the city at your pace and spend as much or as little time as you want at every location while also receiving top-notch commentary about the city along the way. The trolley route runs through 10 stops that are all near some shopping center, restaurant, or attraction. Passes can be for one or two days so you will never feel rushed! The routes will be run all day until closing time and there's no better way to learn the city's history while still exploring at your own pace.
Summer Fun at Belmont Park
Summertime and amusement parks go together like rollercoasters and lost hats. This summer, as you explore San Diego to see what it has to offer, make your first stop Belmont Park. Belmont Park is here to bring you all of the rides, attractions, and snacks you can handle.
Start your relaxing day by blasting off in the Giant Dipper Roller Coaster or hang on tight as you whirl around the Beach Blaster. Slam into friends with the Overdrive Bumper Cars or ruin a stranger's day on Krazy Kars. When you need a break from the rides, grab a refreshing smoothie or bite to eat. Quick snacks like street tacos and burgers are always available as well as full restaurants if you really need a break. Admission is free and the motto is "pay as you play," so make your way down and take advantage of summer.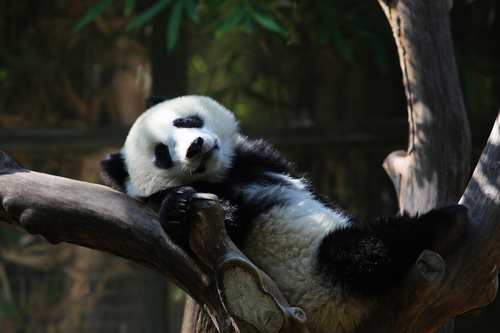 Get Wild at the San Diego Zoo
Every year, the San Diego Zoo attracts tens of thousands of visitors from all around the world and for good reason - a large diversity of rare, amazing animals. The zoo itself is large enough to make you feel like you're at an amusement park. If lions, rhinos and giraffes are right up your alley, then come experience their natural beauty first-hand.
San Diego Zoo has been called the best zoo in the world and boasts one of the largest and most diverse collections of animals in the world. It is one of a handful of zoos in the U.S. that has pandas so you will have the opportunity to see these goofy giants up close and personal - their babies too!
Starting June 16th, San Diego Zoo will also be hosting a daily event called Nighttime Zoo. Guests can enjoy extended hours and an assortment of live musical acts showcasing unique instruments and performers from far away parts of the world. In addition to the living main features of the zoo, there are also sky trams, 4d theater experiences, bus tours, and safaris so definitely plan to make this trip an all-day event!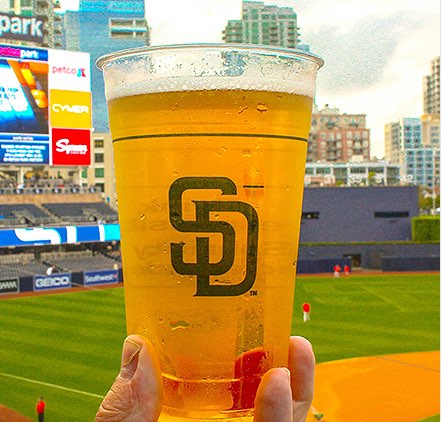 Baseball + Beer, Right On Cue
The San Diego Padres are brewing up extra summertime fun in Petco Park this season: a series of five BeerFests for San Diego's beer-loving baseball fans. Look for more than a dozen San Diego breweries to be on hand for each BeerFest, where they'll serve 12-ounce "samples" for $5. Sip from 4:30 pm until the first pitch at 7:10 pm.
We scored the line-up of Friday BeerFests so you can plan accordingly. Best of all admission is free with your ticket to the game.
March 29, 2019 - Padres vs San Francisco Giants

May 3, 2019 - Padres vs Los Angeles Dodgers

June 28, 2019 - Padres vs St Louis Cardinals

July 26, 2019 - Padres vs San Francisco Giants

August 23, 2019 - Padres vs Boston Red Sox
Still thirsty? You'll find San Diego's favorite local breweries well represented inside Petco Park, including Ballast Point, Iron Fist Brewing Co., Coronado Brewing Co., Mike Hess Brewing, and many more.
Cheers!